Business Office Cleaning Services Wheaton, IL & Glen Ellyn, IL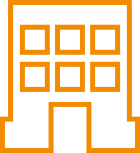 Office Areas
Dust all horizontal surfaces
Polish TV, mirrors, & computer screens
Vacuum floors
Bathroom
Wash bathroom floors
Polish tub, tiles, sink, mirror, & interior windows
Sanitize toilet inside & out
Sanitize floor
Kitchen
Clean counter tops and cabinet doors
Polish appliances and stove top
Clean sink and windows
Wash floor
If you are a Local Business in Wheaton, IL and Glen Ellyn, IL and are looking for office cleaning services for your small business or office, then LynneJean Cleaning is here to help and make life easier in the office for you. We know that offices have desks, computers, and lounge areas that can get dirty easily and sometimes the cleaning is left up to the employees to pick up and clean up the office.
Office Cleaning Services in Wheaton & Glen Ellyn can be arranged to come weekly, bi-weekly, or any schedule that you prefer. Our office cleanings are customized to what your business needs and wants. We want to work with you to optimize your business and your work performance. The business work space environment is an important aspect in how employees feel and produce at work. If the work space is cluttered up with papers, old recyclables, dust, etc., then employees and yourself as a business owner will not be as productive as you can be.
Call us today and talk to us about your needs for an office cleaning service and we will gladly share what we can do for you and your office.
Commercial Cleaning Service for Businesses
There are many productivity books and tools out there for small businesses and local offices, and one main idea that is consistent in each teaching is to maintain a clean and healthy environment. Outsourcing to an office cleaning service is one of the easiest and most affordable ways to handle this part of your office. LynneJean Cleaning is dedicated to helping you keep a clean work environment so that you no longer have to worry about if everything is being cleaned or picked up after.
Our Clients in Wheaton & Glen Ellyn
Lori Purdue
16:44 14 Oct 18
We have a really big living space so it's a challenge to keep clean. LynneJean Cleaning and team always do an awesome job! They are incredibly accommodating with my schedule which is very helpful with my hectic lifestyle. I highly recommend them.
John Marco
14:41 25 Sep 17
I used LynneJean for a move-in clean and they did a truly unbelievable job. Literally, they handled everything, bathroom, each part and corner in the apartment. I honestly do not understand how they got my apartment so clean. Prices are really good, it seemed very reasonable for a move-in clean and on par with other companies I have used in the past. Booking was easy and they called for my approval for an additional hour of work beyond the quoted minimum. I would recommend them without reservation.
LynneJean Cleaning team is excellent! Our apartment sparkles and we are so pleased!
Limo Service Express
19:56 11 Sep 15
I just starting working with LynneJean and I am extremely happy! We use their help with our limo service business and if you can imagine a limo service must be extremely clean and LynnJean does that for us so we are extremely thankful. We might be opening another limo location and will definitely hire you for that location as well. Thank you.